Jens Naumann - KEYNOTE SPEAKER - Research and Technology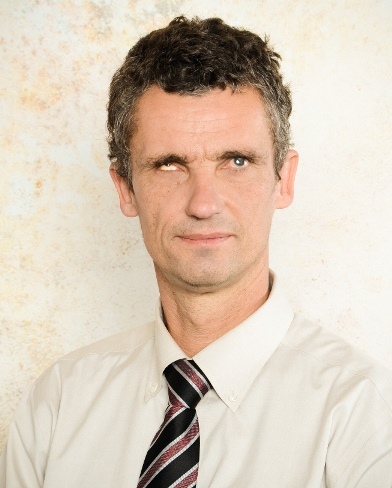 CONNECTING A COMPUTER TO THE BRAIN -- ARTIFICIAL VISION
Jens is a research and development veteran of the Dobelle Institute's (USA) 2002 experimentation of the artificial vision project, the first of 16 bilaterally cortically implanted patients whereby a computer was connected to his brain for artificial sight restoration. Jens worked as both researcher as well as experiencing first hand the effects of the research impact. Jens is ready to tell you about it in its raw, gruesome, and powerful details.
Hear Jens speak...
"Yes, finally, I had the chance to see again...but at what cost -- I had a couple of major seizures, one of which left me with the overpowering urge to abandon the experiment and have the implants immediately removed from my brain...Yet I stuck it out, and in the end was it all worth it? I say..."
Jens will tell you everything, and more - how research has affected him, his fellow blind patients, and what the fallout of his knowledge in the field of artificial vision can do for humanity in the future.
Jens' 2017 speaking schedule
About Jens...
Following total loss of eyesight due to multiple eye injuries, at age 20 Jens was suddenly plunged in a state of total blindness, referred to as No Light Perception in medical terms, for 17 years until he met up with the Dobelle Institute Ltd, a medical research company located in New York, USA. Jens was accepted as the first patient of an experimental bilateral cortical implantation procedure whereby a series of electrodes are implanted on the patient's visual cortex and with the aid of a computer processor and miniature video camera, the patient is able to see light sensations referred to as phosphenes serving to make crude images indicative of sight restoration.
The implantation procedure was primarily experimental, as the chief researcher, Dr. William H. Dobelle worked on principles borrowed from Dr. Jyles Brindley's experimentation of 1968 as well as his own limited experimentation performed on 6 blind volunteers from 1978 - 1999 whereon he published the medical journal entitled:
Artificial Vision by Connecting a Television Camera to the Visual Cortex (ASAIO Journal 2000)
In these experiments on the volunteers, 3 had temporary implantations of a single electrode array of 68 surface electrodes with their connecting conductors exiting through Penrose drains, allowing only for a short period of experimentation before the electrodes were removed; while 3 volunteers had similar but permanent implants terminating with carbon fiber percutaneous pedestals. As the purpose of the volunteer initiative was to establish the viability of creating light sensations and testing biocompatibility of implanted materials, this initiative was never intended to be one of vision recovery.
Then it was Jens Naumann's turn , in 2002, to be on the operating room table at a hospital in Portugal to receive the first bilateral cortical implant designed to result in a form of direct sight recovery, bypassing the ocular route including the eye, retina, and optic nerve through the direct stimulation of the primary visual cortex via dual implants of 70 surface electrodes per side. As research projects to this extent go, the ensuing events did not proceed exactly as predicted; there were some pleasant, and also some very unpleasant surprises. Jens, having a well established multidisciplinary education in the fields of mechanics, electronics, chemistry, physics, computer programming, and human social behavior, had his role redefined from that of patient to a key colleague in the research initiative, employed by the Dobelle Institute to work collaboratively with the technical development team, designing patient rehabilitation and training programs as well as acting as patient representative for the media.
In 2004, Dr. William H. Dobelle, having been repeatedly stricken with multiple health problems, died suddenly in October, not having had the opportunity to publish new medical journals on his work involving the 16 bilaterally implanted patients. The various team members of the research group had then all but abandoned the project, each following their own discipline to gain employment elsewhere, and the patients were left to fend mainly for themselves as the promise of sight restoration came to an abrupt halt. Jens was one of those patients, having first lost eyesight at age 20, then having regained a degree of vision through the Dobelle initiative for a number of months just to lose it all over again. Jens, however, refused to let the sacrifices of his fellow patient colleagues, as well as his greatly enhanced knowledge of all the facets of the research initiative and its resulting discoveries, go to waste. Jens wrote the book entitled Search for Paradise, a Patient's Account of the Artificial Vision Experiment, for the purpose of shedding light on the experiment and the vast quantity of knowledge gained.
HERE Jens recount THE FULL STORY
If you book Jens as a keynote speaker in your institution, you will get the full story, vivid descriptions of the experimentation and as it pertained to each of the participating patients, a full recount of technical details in the various disciplines involved in the initiative, a perspective from the personal side of a patient involved in a radical medical experiment as well as from the side of a researcher, all the challenges and the euphorias of the events as they unfolded; you will even be able to have a question and answer period with Jens wherein he specifically singles out learners to address their queries in person.
Research and Innovation, Creativity, and Risk
< strong> Jens' experience is not only applicable to the medical community, but in the overall sense of innovation, research, creativity, and thinking out of the box; the concept of risk by taking an entirely untraveled route to gain new knowledge for the development of potentially positively impacting disruptive technologies goes without contest in Jens' lectures. Jens illustrates the very importance of developing one's multi- and trans-disciplinary knowledge while simultaneously realizing that any available textbook information is an equally important account of an individual's journeys on previously traveled roads. If your institution specializes in forming the innovators of tomorrow, Jens has a message that cannot be missed by anyone.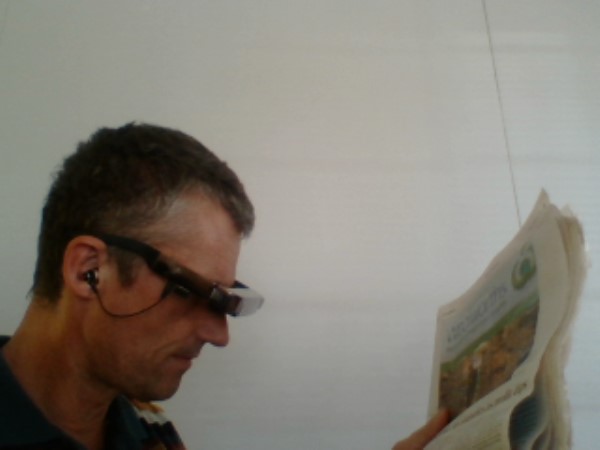 Jens explores SENSORY SUBSTITUTION...
...by demonstrating the merits of sensory substitution, whereby a video camera, coupled to a computer processor using software referred to as The vOICe, is used to transform video camera input into audio feedback which, through practice by the user, is retranslated to a visual image in real time. Although sensory substitution does not involve the direct stimulation of the visual cortex for the purpose of producing instant light sensations (phosphenes), it shares an important place in the context of restoring vision to the blind population as it is already available, involves no surgical implantation, is relatively financially affordable, and does not depend on the user having a functional and developed primary visual cortex. The vOICe is highly flexible in its adjustment parameters to enable its user to receive maximum information from incoming video images, including integrated OCR optical character recognition enabling the effective reading of printed labels, document headlines, and street signs.
Meet Jens Naumann on...
Contact Jens for information and booking:
jensnaumann8@gmail.com or phone:
(Namibia present location) +264-65-238440 mobile=+264 81-8006995
Skype handle: green-first
The more tools with which you equip yourself, the more likely you are to surmount unforeseen challenges; and it is only through innovation and creativity that society can advance.
Jens' Speaking fee
Jens' speaking fee ranges from USD$5000 - $8500 per event, with travel and accommodation costs provided additionally. Jens is willing to provide speaking services free of charge in exceptional circumstances. Contact Jens' support team at the above email for additional information.
Jens' expertise in International Development and Renewable Energy
Jens speaks with the same passion for innovation and creativity applied to the fields of International Development through his experience in working as Teacher Training Instructor for a Humana-founded college in Mozambique where both blind and sighted young adults are trained as the nation's future elementary school teachers, as well as sharing his expert knowledge in developing renewable energy projects both in Canada and overseas. Presently Jens assists a Namibian based solar energy company Dezman Investments CC as technical consultant on a part time basis, while heading the self- founded elementary school project Gems Field Private School near Ongwediva.
Jens' biography in summary
Emigrating from W. Germany in 1967, Jens Naumann settled as a young boy in British Columbia, Canada along with his parents and two siblings. Growing up to appreciate the outdoors, motor biking and flying small airplanes, Jens turned to the career of land surveyor following his first eye loss while working on the railway. Married young his luck for saving his other eye ran out at age 20; forcing an abrupt change in lifestyle as seemingly insurmountable challenges continued to bombard him through the process of raising nine children. In 2002, American medical devices engineer Dr. William H. Dobelle accepted Jens as his first patient to be implanted with an experimental artificial vision system promising to restore a form of vision through the use of a computer and video camera connected to electrodes implanted on Jens' brain. Having been given the post of Patient Representative under the instruction of Dobelle, Jens worked with 15 patients also implanted during this initiative, while demonstrating the viability of the vision system through driving a car before the cameras of CNN and other news media companies. Near the end of 2004, the vision restoration experiment ended, leaving Jens with only memories of his new found vision, having to quickly readjust to a life of blindness he was only too eager to leave behind. Jens has played an important role in many daunting endeavors, including delivering 6 of his children, managing a farm, serving in Mozambique as Teacher-Training college instructor, and operating his own solar energy systems installation company. Following his graduation from Loyalist College in Belleville, Canada, as social worker, Jens traveled to Namibia with his wife and youngest child, exploring the implementation of education, energy, and agriculture projects for the country's future. This new adventure led to his building of a school, a self initiated rural African humanitarian development project, Gems Field Private School, in Ongwediva.
See Gems Field Private School project in Namibia
This page was last updated June 12 2017
Copyright © 2017 Jens Naumann; all rights reserved